In the first half of November, the Centre for Language Education of the University of Defence (CJV) hosted a visit from Georgia. As part of the bilateral cooperation plan between the Ministries of Defence of the Czech Republic and Georgia, the Head and Senior Specialist of the Language Testing Section of the Georgian Army completed a one-week internship at the CJV. This internship was requested by Georgia to support the aim of developing a foreign language testing capability for the Georgian Armed Forces in accordance with NATO STANAG 6001. This internship also reflects the good name the CJV Testing Department has within the NATO Bureau for International Language Co-ordination (BILC) community. Language testing experts from CJV are actively involved in a number of NATO BILC projects, including the training of future specialists in language competency testing according to NATO STANAG 6001.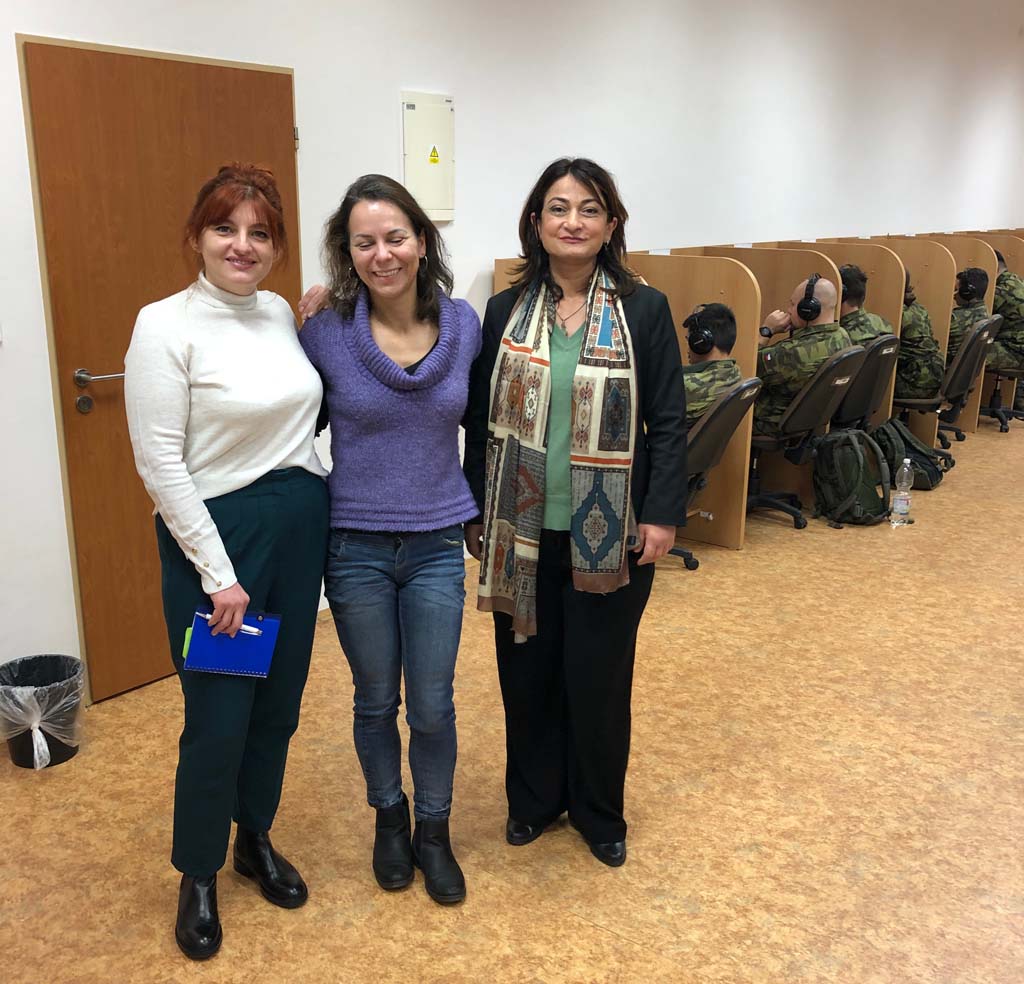 The Georgian counterparts had the opportunity to become acquainted with the system of language education in the Department of Czech Defence, as well as all the functions and main organizational elements of the CJV. However, the focus of the internship was on introducing the approaches applied at the CJV in the development, moderation, and pretesting of test materials, the philosophy of the Electronic Test Information System ETIS, and the hybrid model of language testing at the CJV. The visitors from Georgia also greatly appreciated the help of the University of Defence students who had participated in the pretesting of their new English test for STANAG 6001 exams.
At the end of the internship, the Georgians expressed an interest in continued cooperation and the possibility of longer-term support from the CJV in the implementation of the NATO STANAG 6001 testing project in the Georgian Armed Forces.
Authors: CJV team